Music Analysis: Listening Beyond Hearing by Jenny Gillan
Comments Off

on Music Analysis: Listening Beyond Hearing by Jenny Gillan
Quick off the starting blocks!
Welcome to our second guest post, written by my wonderful, talented colleague: Jenny Gillan. Jenny has just completed the eBook: Music Analysis: Listening Beyond Hearing 2nd Edition - an amazing resources for anyone wanting to really "listen" to music.
Thanks Jenn!
I've observed when my students hear music for analysis that many waste a lot of time in the first few minutes of an exam. After a while they get their thoughts ordered and write quickly but by then, for some, it's too late.
Teaching students to write quickly and take notes as soon as the question begins will maximise their time and, ultimately increase their marks.
In order to practice this skill I use a 'quick fire' activity. Students hear a piece of music for analysis for only thirty seconds. In that time they need to choose some good 'character' or 'mood' words and come up with three reasons why this is so using the elements of music.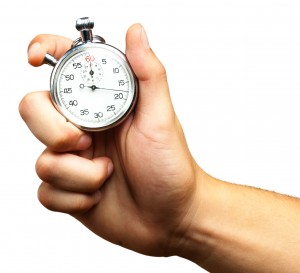 Step 1.             30 seconds - Listen to a piece of music
Step 2.             1 minute - Students complete as much of the chart below as possible
Step 3.             Move on to the next piece, repeat steps 1 & 2 with the next chart etc.
Step 4.             Go over students' results as a class and collate ideas and examples
Step 5.            Take note of any good phrases or unknown words in a glossary
Try a chart like this:
Element: Melody

Element: Rhythm
Element: Tone Colour

Element: Expressive devices (open – eg. rhythm, dynamics, articulation, phrasing)

Given the limited time frame, activities like this can help students to write quicker in the early stages of timed analysis and gain valuable practice at analysing under pressure.
For further ideas on how to teach previously unheard music analysis see Jenny's new eBook: Music Analysis: Listening Beyond Hearing 2nd Edition published by Deborah Smith Music, available at dsmusic.com.au

Jenny currently teaches at the Victorian College of the Arts Secondary School. She studied at the University of Queensland (Master of Music Studies) and at the Kodály Institute, Hungary. Jenny has taught at the Melbourne University and the Melba Conservatorium. She is a regular presenter at conferences and workshops in the field of the development of aural and analysis skills.