Why singing is key for music teaching and learning.
Comments Off

on Why singing is key for music teaching and learning.
When I set out to design the DSMusic material, I knew I wanted to create a program that would teach my students to become truly musically literate – to be able to 'read' and 'speak' music like we do other languages. That is, when we see words written we understand their meaning and we know how they would sound if they were spoken. When we hear words spoken, we again understand their meaning, and we know how they would look when written down.
This approach is based on the belief that good quality music education is for EVERYONE, regardless of background, learning style, ability OR prior learning. It is singing-based, which means there's no expensive equipment required, no technical or practical difficulties involved in playing instruments and it helps students develop the most direct relationship with music possible.
Let's chat through some of the other ways this immediacy of singing, a key cornerstone of the Kodály approach, supports what we're doing in our teaching and learning spaces.
Internalise, memorise and inner hear.
It's about more than just removing barriers to taking part. Singing also enables the chance to learn and internalise what we're doing musically. We talk a lot about inner hearing here at DSMusic and singing is step one. Along with inner hearing, singing builds skills in memory and intonation, as well as being a great way to check the accuracy of how rhythm and melody are being internalised.
Let's get social.
Singing is a super social way to make music! It's such a joyful and spirit-feeding activity that can help to build social harmony everywhere from classrooms to community choirs. There's just something special that happens when a group of people come together and sing-–anyone remember the balcony choruses of Italy during lockdowns? One of the things I enjoy most about teaching music is the beauty of a well sung canon by a cohort of students. Beyond this, the singing of Kodály inspired repertoire and the held songs of a variety of cultures, expands our musical worldview.
DSMusic Top Tip: Is your ensemble having trouble with their intonation? Get them to sing their parts first!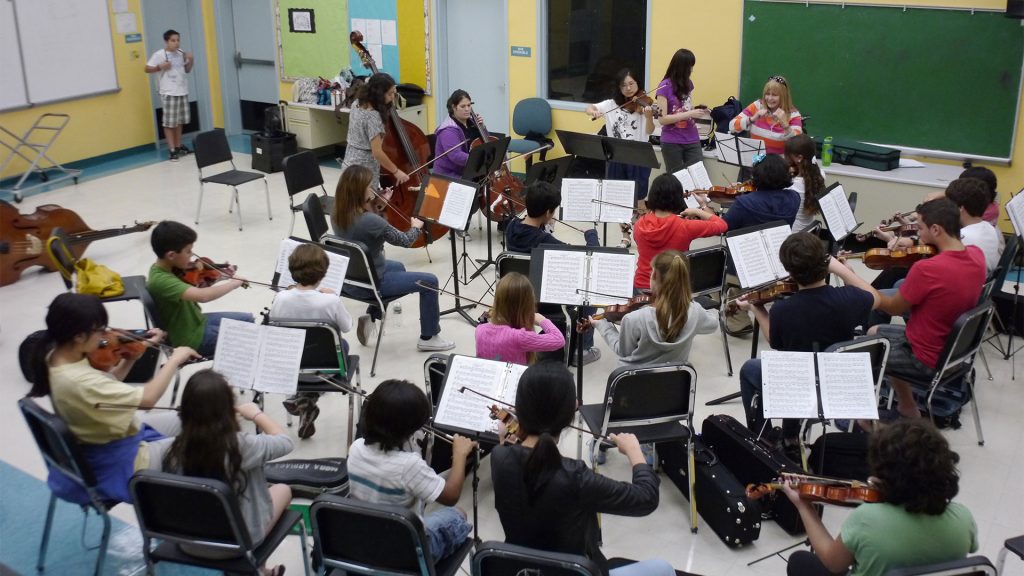 Experience is everything.
Something else that's key to the teaching of music literacy is the notion that you are 'experiencing first and internalising second.' We do this essentially by incorporating elements of play, absorbing skills and understanding through a variety of interactive exercises designed to move sequentially and incrementally. This experiencing happens instantaneously using sight-singing and sightreading, building the syllables and sentences of music language.
Finding your voice; everyone has the right.
We've mentioned already how direct singing is for learning, as well as the fact that there's no expense like there would be with instruments, but a key element of the Kodály philosophy is this universal right. Every child can learn how to express themselves musically through singing. This helps them literally find their voice, on a fundamental level, which is vital for everything else that follows.
How can DSMusic resources support you?
If you're looking for more about singing, or how that informs what happens in Kodály inspired practice, check out these videos:
If you're seeking opportunities to get singing in your spaces, there's a bunch of DSMusic songs, canons and games available:
And remember…
What we're doing in these spaces is more about using singing to help us teach, learn and make music, as opposed to creating a bunch of professional singers. Sometimes we can feel subconscious about how we sound, or feel that we're 'instrumentalists and not singers', but as the Kodály inspired approach tells us; we're actually both!
Happy singing, everyone! – Deb