Upper Secondary Products
For upper secondary students and teachers
Student Book 2nd Edition - Standard Edition ISBN: 978-0-9873268-8-1 - View in Store
Student Book 2nd Edition - Elite Edition ISBN: 978-0-9775597-4-9 - View in Store
Level 3 2nd Edition Complete Teacher Pack ISBN: 978-0-9873268-4-3 - View in Store
Level 3 2nd Edition CDs for Dictations ISBN: 978-0-9873268-3-6 - View in Store
Level 3 2nd Edition MP3s for Dictations - View in Store
These products provide everything needed for students undertaking senior level music and their teachers.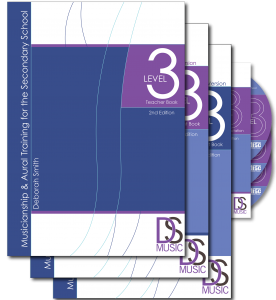 ---
New! Written for the 2017 VCE Music Performance Study Design!
Each examination includes:
Teacher PDF (Practice Examination with questions and answers in clear, easy to use format)
Student PDF (Printable Practice Examination - for student practice exam use)
Audio files (downloadable MP3 files, embedded in Teacher Paper)
Section A: Analysis includes links to all audio material including timing suggestions AND detailed answer suggestions;
Section B: Aural includes complete audio file (runs continuously through Section B) AND individual MP3 files for each question;
Section C: Theory includes questions and answers for each theory question type.
Practice Aural & Written Examinations may be copied by the purchasing school for the use of that school's VCE Music Performance students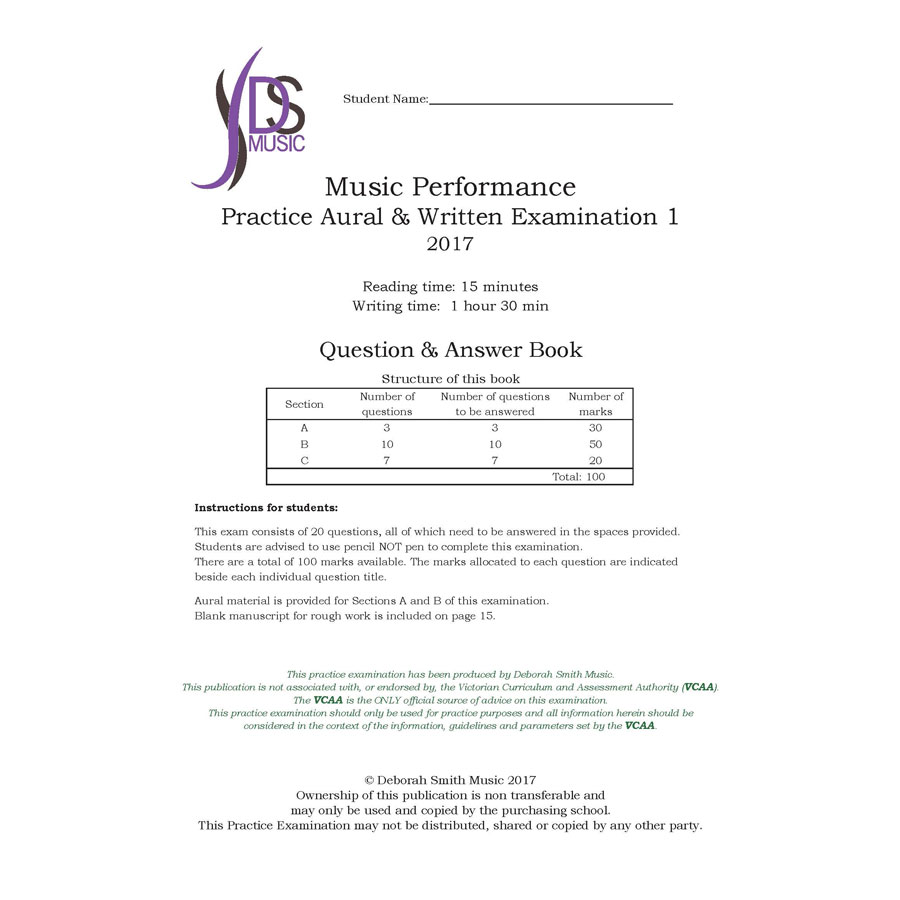 ---
Student eBook 3rd Edition ISBN:978-0-9873268-6-7 - View in Store
Teacher eBook 3rd Edition ISBN:978-0-9873268-7-4 - View in Store
Teacher PRINT Version 3rd Edition (includes Teacher eBook download) ISBN:978-0-6480793-0-9 - View in Store
Books Include:
Sections on Melody, Rhythm, Tone Colour, Texture, Blend & Balance of Instrumental Voices and Dynamics;
New to the 3rd edition, sections on Harmony, Form, Comparison of styles and Articulation;
Diverse musical examples, including Australian works;
Sample analyses;
Practice examination questions;
Glossary of terminology and definitions;
Activities to develop listening skills;
Mnemonic aids for remembering musical elements;
Compositions demonstrating different techniques of harmony and texture;
Links to appropriate recordings.
The "go to" text for the analysis of music by Jenny Gillan
---
This photocopiable teacher book and 4 CDs has been designed to give VCE Music performance students (and all musicians wishing to improve their theory, aural and musicianship skills) valuable theory and aural practice at a senior level.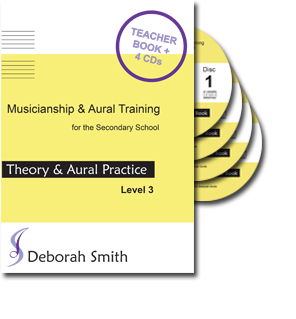 ---
Practice Exams 2nd Edition (Published in 2011)
Practice Exams ISBN:978-0-9775597-5-6 - View in Store
This Teacher's Book and CD has been created to give upper secondary music students much needed practice in undertaking written examinations covering theory and aural concepts.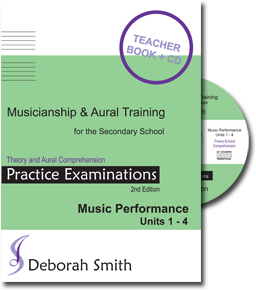 ---
Superseded Editions
Musicianship & Aural Training for the Secondary School Level 3 1st Edition (Published in 2011)