Musicianship & Aural Training for the Secondary School Level 3 2nd Edition
These Level 3 texts, CDs, MP3 files, PDFs and Digital Resources (Tutorial and Practice Videos, Worksheets, Information Sheets, Notation Files, MP3 Files, Lesson Plans, Practice Activity Charts, Sightreading Sheets etc) include EVERYTHING you need to teach or learn music theory, musicianship and aura skills at a senior secondary level (Years 11 and 12 in most cases).
"Not just a text" these resources allow you to confidently, thoroughly and competently teach your class regardless of individual student standard. The 100s of tutorial and practice videos, worksheets, sightreaading sheets, information sheets, practice sheets, audio files, notation guides and lesson plans allow you to give each and every student in your class the knowledge and practice activities they need to achieve their best.
As a student, you have constant access to teaching and practice videos actually taught by the author, a highly respected expert in this field! The additional information/worksheet type resources, along with the practical revision activities, ensure you always have ways to consolidate any new information and to revise all known concepts.
For specific information about each Level 3 resource, click on the relevant product: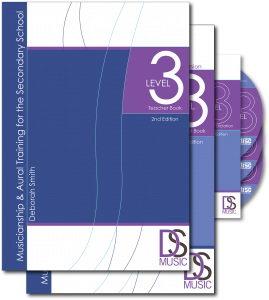 Teacher Book (2nd Ed)
Available as part of the Complete Teacher Resource Pack (includes the Teacher Book, Student Book – Elite Version, CDs for Dictations (2nd Ed), MP3 files for Dictations (2d Ed), fully interactive PDF of the Teacher and Student (Elite) book (see below for more information) PLUS access to all 2nd Edition Level 3 Digital Resources)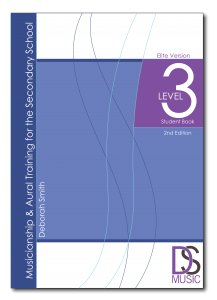 Student Book (2nd Ed) – Elite Version (includes the MP3 Files for Dictations (2nd Ed) PLUS the fully interactive PDF of the book (see below for more information) PLUS access to all 2nd Edition Level 3 Digital Resources)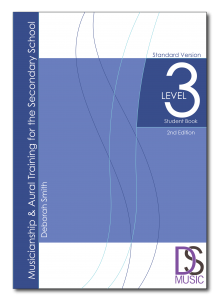 Student Book (2nd Ed) – Standard Version (includes a non-interactive PDF of the book)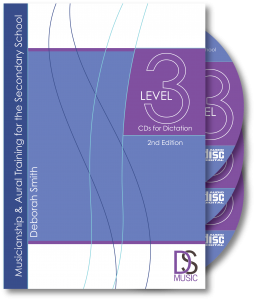 CDs for Dictations (2nd Ed)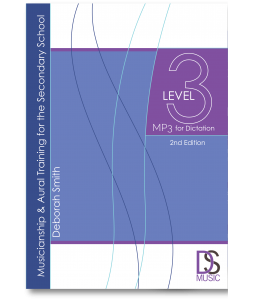 MP3 Files for Dictations (2nd Ed) Downloadable product