Description
Available online only
Each Unit 4 examination includes:
a

Teacher PDF 

(Practice Examination with questions and answers in clear, easy to use format)
a

Student PDF 

(Printable Practice Examination – for student practice exam use)
all

Audio files

(downloadable MP3 files, embedded in Teacher Paper)
All Unit 4 Practice Aural & Written Examinations have been written for the 2017-2021 VCE Music Performance Study Design!
relevant to the current VCAA Study Design for Music Performance, 2017 – 2021;
includes all updates and changes made by the VCAA up to September 2019;
exam structure, question formats, audio files etc designed to give students a final examination experience;
quality questions based on the "2017 VCAA Music Performance, Sample Aural and written examination" and the 2017, 2018 and 2019 "Music Performance, End of Year, Aural and written examinations"
written and vetted by an experienced team of authors;
easy online download from any device at any time;
Section A: Analysis includes:
high quality, comprehensive questions;
links to all audio material;
timing suggestions;
answering advice;
detailed answer suggestions for all analysis questions.
Section B: Aural includes:
high quality, comprehensive questions;
complete audio file (designed to run continuously through Section B);
individual MP3 files for each transcription question;
timing suggestions;
answers for every aural question.
Section C: Theory includes:
high quality, comprehensive questions;
answers for every theory question.
These Practice Aural & Written Examinations may be copied by the purchasing school for the use of that school's VCE Music Performance students only
Click HERE to learn how to create an account on DSMusic, how to download your PDF or how these digital practice exams work
VCE Music Performance – Unit 4, Practice Aural & Written Examination 1 – 2017
Click on the image below to view sample pages from the Unit 4, Practice Examination No 1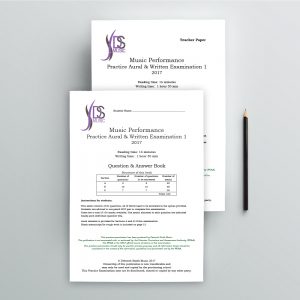 VCE Music Performance – Unit 4, Practice Aural & Written Examination 2 – 2017
Click on the image below to view sample pages from the Unit 4, Practice Examination No 2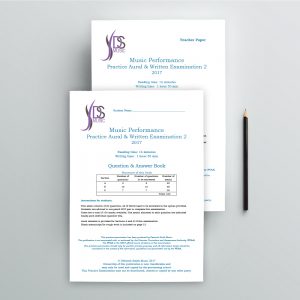 VCE Music Performance – Unit 4, Practice Aural & Written Examination 3 – 2017
Click on the image below to view sample pages from the Unit 4, Practice Examination No 3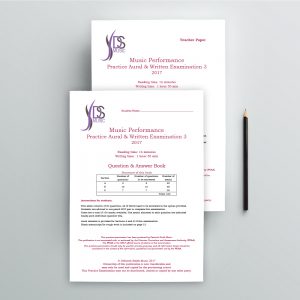 VCE Music Performance – Unit 4, Practice Aural & Written Examination 4 – 2018
Click on the image below to view sample pages from the Unit 4, Practice Examination No 4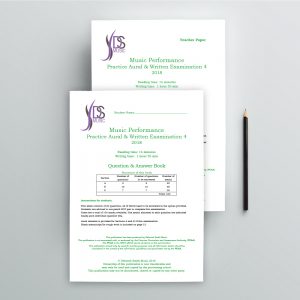 VCE Music Performance – Unit 4, Practice Aural & Written Examination 5 – 2019
Click on the image below to view sample pages from the Unit 4, Practice Examination No 5