Videos Galore!
Comments Off

on Videos Galore!
Since the beginning of this year I have been VERY busy creating teaching videos based on lessons and concepts taught in my Musicianship & Aural Training for the Secondary School series of books and CDs. 
Music educators know that being a Kodály /music literacy teacher can be a tough gig – all the planning, preparation, thinking, learning that goes into every single lesson not to mention all the study you need to have done in order to be able to do all this planning, preparation etc. In the quarter of a century that I have teaching this way I have seen the music teachers around me get busier and busier with more and more expected of them every year. Where does that leave them the time to do everything that as conscientious music teachers we know we need to do in order to make the most of the (ever diminishing) time we spend with our students?
THAT is where I come in. Since I am no longer in the classroom full time I have the time to create resources for you to help you teach at your best every time you walk into a class. And that's where these new videos come in.
If you own any of my teacher books then hopefully you know about all the teacher lesson plans (which have the "how to prepare, present and practice" details you need) found in the books themselves:
These are supported by all of the online resources that are available on the website: assignments (with everything you could need to teach the concepts assessed in these):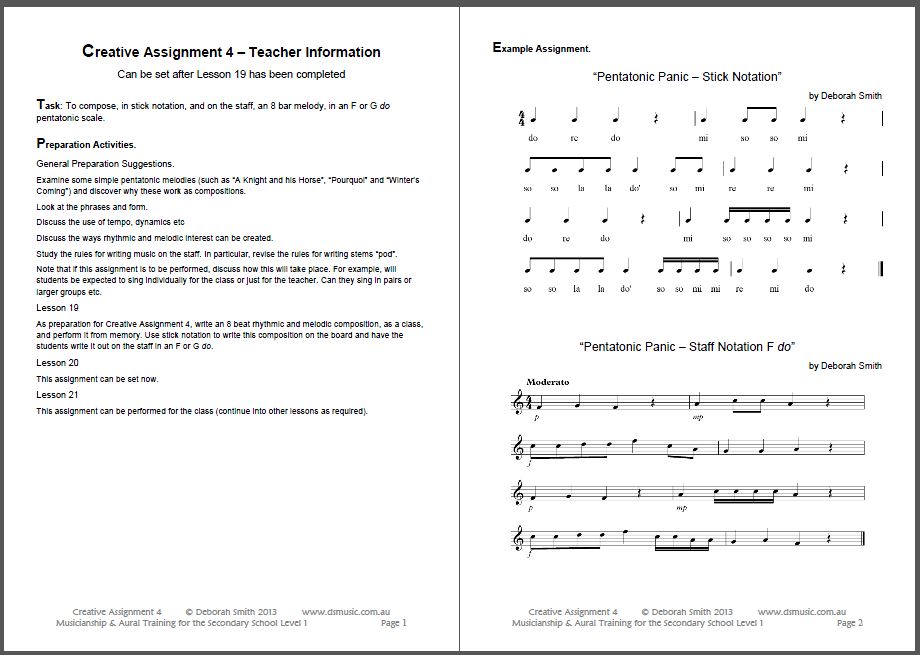 aural and written tests: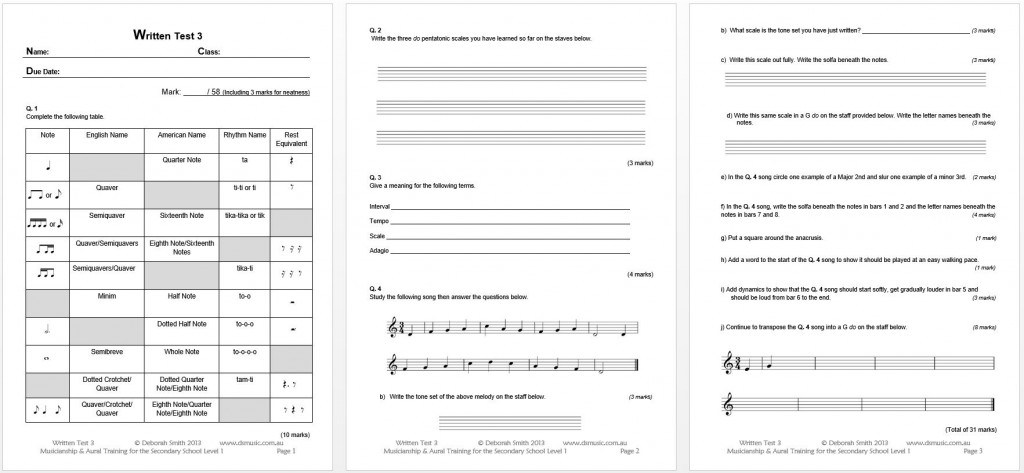 curriculum documents: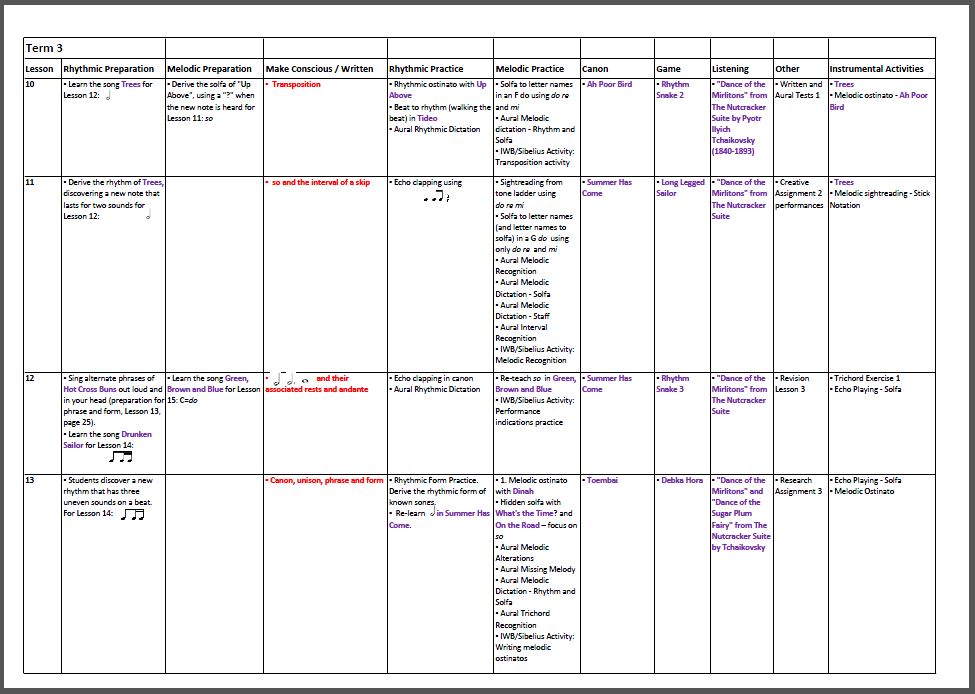 song, game and canon materials: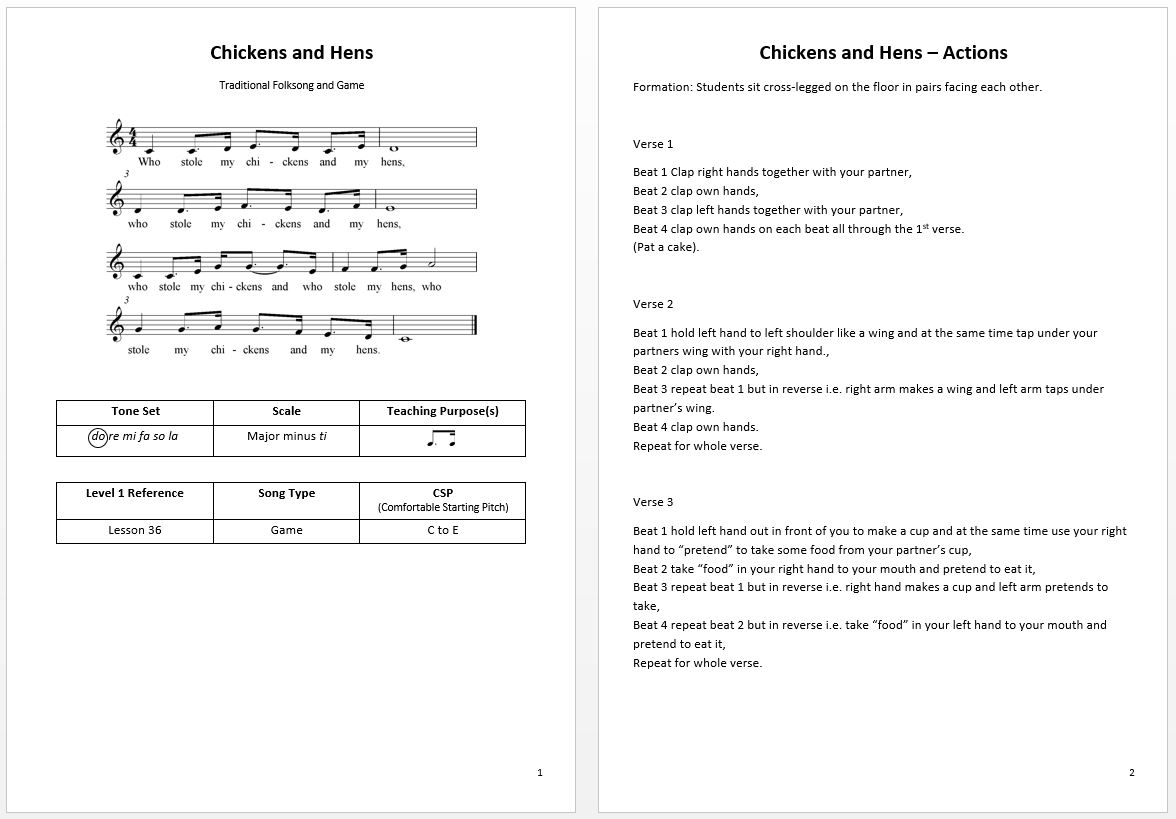 the list goes on and on.
These new videos complete these resources by helping you with the actual teaching/practicing of the concepts and skills taught in your classrooms. 
As an experienced teacher with Kodály training these videos support what you already do so well. Use them to revise a new concept or skill, for students who were absent in the "present" lesson' or to teach the concept or skill on a day where you and/or your voice are not 100%.
For more senior students these videos can be set as homework to teach or revise a concept.
The 100s of practice videos can be used by your students, ensuring they are practicing correctly every time.
As a beginning teacher, these videos can be viewed prior to teaching a new concept to your class to help clarify the process in the teacher's mind before passing it on the the students. Of course they can be used to actually teach the concept itself and/or practice it once learned.
These videos are great teaching tools when you are absent but wish your students to continue learning, or for those days when you "volunteered" to take two classes together so your ill colleague's class doesn't miss out. 
The options are endless.
Hopefully whichever way you choose to use them makes your life easier and lifts some of the planning stress from your shoulders.
Enjoy!
Deb
For further ideas and resources or to purchase the books go to dsmusic.com.au

See Deb's YouTube channel for more videos – subscribe so you don't miss out on the new ones uploaded every week!
To request resources not on the DSMusic website, please email Deb at deborah@dsmusic.com.au